Shopping Cart
Your Cart is Empty
There was an error with PayPal
Click here to try again
Thank you for your business!
You should be receiving an order confirmation from Paypal shortly.
Exit Shopping Cart
SERVICES & PRODUCTS INFO-BLOG
HAIR HOLISTIC USES INDIGO,CASIA,AMLA,BUXUS 100% PURE
LABORATORY TESTED FOR FREE PESTICIDES,CHEMICAL,SYNTHETIC DYES
Neutral henna" and "black henna"
Natural henna stains only a rich red brown. Products sold as "black henna" or "neutral henna" do not contain henna, but are instead made from other plants, or from other substances altogether.
"Neutral henna"
So-called "neutral henna" does not change the color of hair. This is not henna powder; it is usually the powder of the plant Senna italica also known as Cassia obovata or a closely related Cassia species.
[edit] "Black henna"
So-called "black henna" powder may be derived from indigo (from the plant Indigofera tinctoria). It may also contain unlisted dyes and chemicals.[30] "Black henna" may contain p-phenylenediamine (PPD), which can stain skin black quickly, but can cause severe allergic reactions and permanent scarring. The FDA specifically forbids PPD to be used for that purpose, and may prosecute those who produce "black henna'.[31] Artists who injure clients with "Black Henna" in the U.S. may be sued for damages.[32]
"Black Henna" is a misnomer arising from imports of plant-based hair dyes into the West in the late 19th century. Partly fermented, dried indigo was called "black henna" because it could be used in combination with henna to dye hair black. This gave rise to the belief that there was such a thing as "black henna" which could dye skin black. Indigo will not dye skin black. Pictures of indigenous people with black body art (either alkalized henna or from some other source) also fed the belief that there was such a thing as "black henna."
In the 1990s, henna artists in Africa, India, Bali, the Arabian Peninsula and the West began to experiment with para-phenylenediamine (PPD) based black hair dye, applying it as a thick paste as they would apply henna, in an effort to find something that would quickly make jet black temporary body art. PPD can cause severe allergic reactions, with blistering, intense itching, permanent scarring, and permanent chemical sensitivities.[33][34] Estimates of allergic reactions range between 3% and 15%. Henna does not cause these injuries.[35] "Black henna" made with PPD can cause lifelong sensitization to coal tar derivatives.[36] "Black henna" made with gasoline, kerosene, lighter fluid, paint thinner, and benzene has been linked to adult leukemia.[37]
The most frequent serious health consequence of having a "black henna temporary tattoo" is sensitization to hair dye and related chemicals. If a person has had a "black henna tattoo", and later dyes their hair with chemical hair dye, the allergic reaction may be life threatening and require hospitalization.[38] Because of the epidemic of para-phenylenediamine allergic reactions, chemical hair dye products now post warnings on the labels: "Temporary 'black henna' tattoos may increase your risk of allergy. Do not colour your hair if: ... – you have experienced a reaction to a temporary 'black henna' tattoo in the past."[39]
Para-phenylenediamine is illegal for use on skin in western countries, though enforcement is difficult. Physicians have urged governments to legislate against "black henna" because of the frequency and severity of injuries, especially to children.[40] To assist prosecution of vendors, government agencies encourage citizens to report injuries and illegal use of "PPD black henna".[41][42] When used in hair dye, the PPD amount must be below 6%, and application instructions warn that the dye not touch the scalp and the dye must be quickly rinsed away. "Black henna" pastes have PPD percentages from 10% to 80%, and are left on the skin for half an hour.[43][44]
Para-phenylenediamine "black henna" use is widespread, particularly in tourist areas.[45] Because the blistering reaction appears 3 to 12 days after the application, most tourists have left and do not return to show how much damage the artist has done. This permits the artists to continue injuring others, unaware they are causing severe injuries. The high profit margins of "black henna" and the demand for body art that emulates "tribal tattoos" further encourage artists to deny the dangers.[46][47]
It is not difficult to recognize and avoid para-phenylenediamine "black henna":[48]
if a paste stains torso skin black in less than ½ hour, it has PPD in it.
if the paste is mixed with peroxide, or if peroxide is wiped over the design to bring out the color, it has PPD in it.
Anyone who has an itching and blistering reaction to a black body stain should go to a doctor, and report that they have had an application of para-phenylenediamine to their skin.
PPD sensitivity is lifelong. A person who has become sensitized through "black henna tattoos" may have future allergic reactions to perfumes, printer ink, chemical hair dyes, textile dye, photographic developer, sunscreen and some medications. A person who has had a "black henna tattoo" should consult their physician about health consequences of para-phenylenediamine sensitization
HENNA -History
Henna has been used as a cosmetic hair dye for 6,000 years. In Ancient Egypt,(Cleopatra) was known to have used it. It was commonly used for many centuries in areas of India, the Middle East, and Africa.
In Europe, henna was popular among women connected to the aesthetic movement and the Pre-Raphaelite artists of England in the 1800s. The fashion for Orientalism led young women with a bohemian inclination to begin tinting their hair with henna.[10] Dante Gabriel Rosetti's wife and muse, Elizabeth Siddal, had naturally bright red hair. Contrary to the cultural tradition in Britain that considered red hair unattractive, the Pre-Raphaelites fetishized red hair. Siddal was portrayed by Rosetti in many paintings that emphasized her flowing red hair.[11]The other Pre-Raphaelites, including Frederic Leighton, Evelyn de Morgan, Anthony Frederick Augustus Sandys, and French painters such as Gaston Bussière (painter) and the Impressionists further popularized the association of henna-dyed hair and young bohemian women.
Opera singer Adelina Patti is sometimes credited with popularizing the use of henna in Europe in the late 1800s. Parisian courtesan Cora Pearl was often referred to as La Lune Rousse (the red moon) for dying her hair red. In her memoirs, she relates an incident when she dyed her pet dog's fur to match her own hair.[12] By the 1950s, Lucille Ball popularized "henna rinse" as her character, Lucy Ricardo, called it on the television show I Love Lucy. It gained popularity among young people in the 1960s through growing interest in Eastern cultures.[13]
Muslims also use henna as a dye for their hair and for the beards of males—following the tradition of their prophet Muhammad, who used to dye his beard with henna. It's considered a "sunnah" and akin to something fortunate/good. In one narration by him, he encouraged Muslim women to dye their nails with henna so their hands can be distinguished as feminine & from the hands of a male. Hence you will see this tradition greatly in the Middle East and Africa where women apply henna to their finger and toe nails, as well as their hands
Today
Commercially packaged henna, intended for use as a cosmetic hair dye, is available in many countries, and is now popular in India, as well as the Middle East, Europe, Australia, Canada and the United States. The colour that results from dying with henna can fall into a broad spectrum, from auburn, to orange, to deep burgundy, chestnut brown or deep blue-black. To achieve a colour that is more brown or black, the user must use indigo hair dye as well as henna. The henna is applied first, to coat the hair. Once dry, the indigo is used. The following factors determine the hair colour that results from using henna:
user's original hair colour
freshness of the henna
region of origin of the henna
amount of time the henna is left on the hair to process
whether it remains wet on the hair, or is allowed to dry
the amount of heat retained on the head during the dying process
In this form, it is generally mixed with herbs and perfumes during manufacturing to give it a pleasant fragrance. It is prepared for use much the same way that it is prepared for body art: it is usually sold in block form, and is used in the quantity required for the desired shade of red, brown or black. This will vary according to the user's natural hair colour. The henna is grated into a non-metal container (metal may chemically interact with the henna and ruin the dye) such as a glass bowl. Then hot water is added to it, and the mixture is stirred with a non-metal tool such as a spatula. Once dissolved, the henna is spread onto clean, dry hair. The hair should then be covered with disposable plastic wrap to hold in the heat and moisture, which help the dye to activate. Since any henna that drips will dye skin or clothing, many users will then put a dark towel or a shower cap over the plastic. The henna typically requires at least four hours of processing time before it is washed out. Once hair is dyed with henna, the colour will gradually fade, but it will do so slowly
REDUCE TOXICITY ,GO GREEN!
ORGANIC COLOR SYSTEM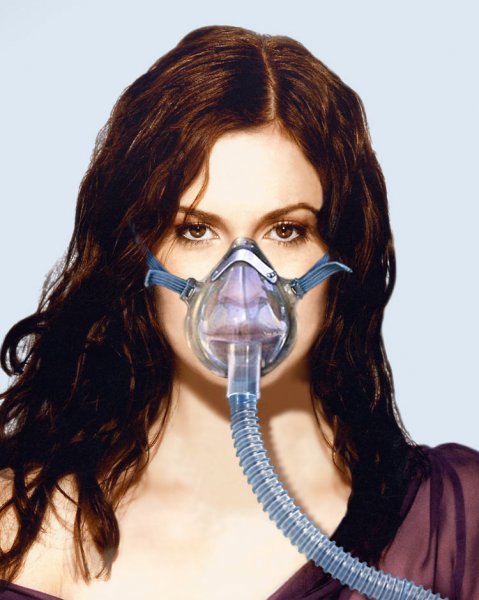 Organic Color Systems is a high performance range of long-lasting, permanent hair colors containing certified organic extracts and natural ingredients. You can create infinite natural tones and exciting fashion colors. This 100% ammonia-free hair color maintains the hair's essential moisture and protein levels, so the hair is not damaged by the coloring process.
Experience the latest advanced organic formulation technology.
No ammonia, or Ammonia Derivatives
No formaldehyde or Formaldehyde Derivatives
No Diamine Toluenes or any other PTD's
No Plastics (Plastics Free Styling)
No Sodium Laurel Sulphates (SLS)
No Thioglycolates or parabens
Full spectrum of bio-balanced vitamins & plant extracts
Packed with certified organic ingredients
Rich in anti-oxidants, and nutrients
Ammonia can open up the pores of the skin and staining can occur. But since Organic Color Systems is not made with ammonia little to no staining occurs on the skin.
Skin irritation and burning on the scalp is significantly reduced, due to the pharmaceutical grade peroxide which we use and the absence of ammonia.
Ammonia degrades the hairs protein structure which can lead to banding, hot roots and colors that fade off tone. With Organic Colors Systems there is no banding or hot roots and colors fade on tone!
Plus, a more pleasant salon experience is created, since are no harmful ammonia fumes that can make breathing difficult or cause eyes to swell and tear.
Organic Color Systems also uses the lowest level of PPDs (pigment) possible to effectively color the hair. Our average is 0.6%, as opposed to the legal maximum within the European Union of 6%.
THE pH FACTOR
The hair is left healthy. Organic Color Systems does not take the hair as far from its natural or isometric point on the pH scale as chemical colors do. Hair's isometric (natural) point is between pH 4.5-5.5. Plus, by using Organic Care Systems after coloring, you are able to return the hair to its correct pH and fully close the cuticle.
Since you are able to fully close the hair's cuticle back down after coloring by using Organic Care Systems, you can reduce color fade.
UNDER THE MICROSCOPE
The hair samples pictured here are from exactly the same natural level 5 virgin hair. The image on the left shows hair colored with Organic Color Systems level 6 and 20 Volume Activator. The image on the right shows the same hair colored with a leading manufacturer's ammonia-based color, using a level 6 and their corresponding 20 Volume developer.
As you can see from the photographs Organic Color Systems does not disrupt the integrity of the hairs cuticle layer. In addition, the delicate protein/moisture balance of the hair is preserved. This means improved texture, more shine, greater fade resistance, and color that fades on tone.
SAFE, NATURAL INGREDIENTS
Organic Color Systems contains some of the best natural ingredients to produce a gentle color which gives a superb result every time. A selection of these ingredients and their functions is given below.
Natural soothing and anti-inflammatory agents, such as certified organic chamomile (Anthemis Nobilis) and certified organic comfrey (Symphytum Officinale).
Antioxidants slow down or prevent oxidative reactions in the body. Although necessary for life, oxygen is a highly reactive molecule which can cause damage by producing free radicals. Antioxidants prevent and repair damage done to the body by these free radicals. Organic Color Systems includes the natural antioxidants certified organic orange (Citrus Dulcis) and grapefruit (Citrus Grandis), as well as vitamins C and E.
The conditioning and moisturizing function is fulfilled by Hydrolyzed Wheat Protein, which also helps to strengthen hair.
Our organic ingredients have been certified by the Soil Association which is the UK's leading campaigning and certification organization for organic food and farming. Please click to download a pdf of the full list of Organic Color Systems ingredients
THE RANGE
It's easy to switch and get started using Organic Color Systems. As a professional system you can expect it to really deliver!
•No Ammonia
•True to color chart results
•Semi, demi or permanent results
•Up to 3 levels of lift with color
•Up to 7 levels of lift with lightener
•Superior grey coverage
•Cleaner blondes
•Beautiful reds that fade on tone
•Longer lasting tonal values
•65 intermixable colors
The full range comprises 65 intermixable colors, plus Intensifiers and a selection of activators with powder and oil for lightening.
You can create any color imaginable with Organic Color Systems products; fiery reds, intense coppers, rich golds, auburn browns, clean platinums and infinite natural tones. What is more, these are colors that are true to the chart, that don't fade, with unrivalled coverage even on resistant grey hair and with natural a gloss/shine.
It is possible to take the hair from light to dark in one application with no need to pre-color (This is due to the blue-violet base of our color).
For resistant grey hair, we have a series of NN colors. Levels 4NN to 8NN are designed to give extra grey coverage, enabling you to color even the most resistant hair. As with all our colors, the NN series is naturally based, with certified organic ingredients and is ammonia-free. The highly effective NN series will enhance, protect and moisturize the hair during the coloring process.
Color correction is made easy. Since there is no damage to the hair, it is possible to re-color the hair straightaway.
It all adds up to better results and better color business for your salon. Now, that IS a change for the better!
INGREDIENT LIST
FULL INGREDIENT LISTING DERIVED FROM FUNCTION
COLOR:
PEG-2 Oleamine Soya Bean Moisturizing gel base
Agua Pure Water Used in base at lowlevel
Cocamide DEA Coconut Lathering agent & Thickener
Alcohol Denatured Corn Viscosity adjuster
Oleic Acid Palm Nut Moisturizer
Propylene Glycol Mineral Conditioner
Ethanolamine Coconut pH Adjuster
Hydrolysed Wheat Protein Wheat Conditioner
Parfum Banana Fragrance
PEG-7 Coco Glycerides Coconut Anti-irritant
Certified Organic Symphytum Officianale Comfrey Extract Scalp Soother
Certified Organic Citrus Grandis Grapefruit Extract Natural Anti Bacterial
Certified Organic Citrus Dulcis Orange Extract Natural Antioxodant
Ascorbic Acid Vitamin C Antioxidant
Tocopheryl Acetate Vitamin E Antioxidant
Sodium Sulphite Mineral Antioxidant
Sodium Hydrosulphite Mineral Antioxidant
4-Chlororesorcinol Mineral Color Pigment
2-Amino-4-Hydroxyethylamino-Anisole Mineral Color Pigment
Phenylenediamine Mineral Color Pigment medium
4-Amino-Hydroxytoluene Mineral Color Pigment
M-Aminophenol Mineral Color Pigment
2-Methly Resorcinol Mineral Color Pigment
P-Aminophenol Mineral Color Pigment
HC Yellow 2 Mineral Color Pigment
HC Red 3 Mineral Color Pigment
pH: Organic Color Systems pH 9, Naturlite pH 10, Chemical Color and Bleach pH 11-11.5
ACTIVATORS: Hydrogen Peroxide (pharmaceutical Grade)
Certified Organic Anthemis Noblis Chamomile Extract Natural Soothing Agent
Polyquarterium –10 Plant Cellulose Conditioner
EDTA Tetrasodium Food Antioxidant Stabilzer
Etidronic Acid Mineral Acidifier/pH adjuster
Pheoxethanol Potassium Mineral Preservative
Sorbate Vitamin E
Strictly Professional Hair Color
INGREDIENT EXPLANATIONS:
4-Chlororesorcinol Color Pigment (A Different Compound from Resorcinol) NON-TOXIC
2-Methyl Resorcinol Color Pigment (A Different Compound from Resorcinol) NON-TOXIC
Ethanolamine Coconut derived material used as a pH adjuster. Far less corrosive than
Ammonium Hydroxide that is used in most ammonia based colors
Note: Resorcinol is not used in Organic Color Systems. It is a highly effective color pigment BUT, IT IS HIGHLY TOXIC.
That is why we DO NOT use this substance.
881 e palmetto park rd - Boca raton Florida 33432 561-372-5354 or 561-509-5559 --http://www.hairholistic.com/2012-05-03Daily1-http://ibanavillasenor.webs.com/2012-05-03Daily1
A GLAZED Look For Healthy Hair
Our ammonia-free reconstructive organic Keratint® Color Glaze promises vibrant, lasting shades with brilliant shine. Made with certified organic extracts, this demi-permanent haircolor maintains hair's natural moisture and increases essential protein levels to guarantee a color that endures.
Brilliant Shine
Ammonia Free
No Direct Dyes / No Off Tone Fadage
46 Vibrant, Lasting Shades
Up to 100% Gray Coverage
Keratin Reconstructive Color That Endures
Made in the USA
/